It was instrumental in my recovery from a chest infection
"We have found your product to be excellent and I honestly believe that it was instrumental in my recovery from a chest infection caused apparently by a virus. I would add that your company provides excellent service and both the gold and silver are worth every penny."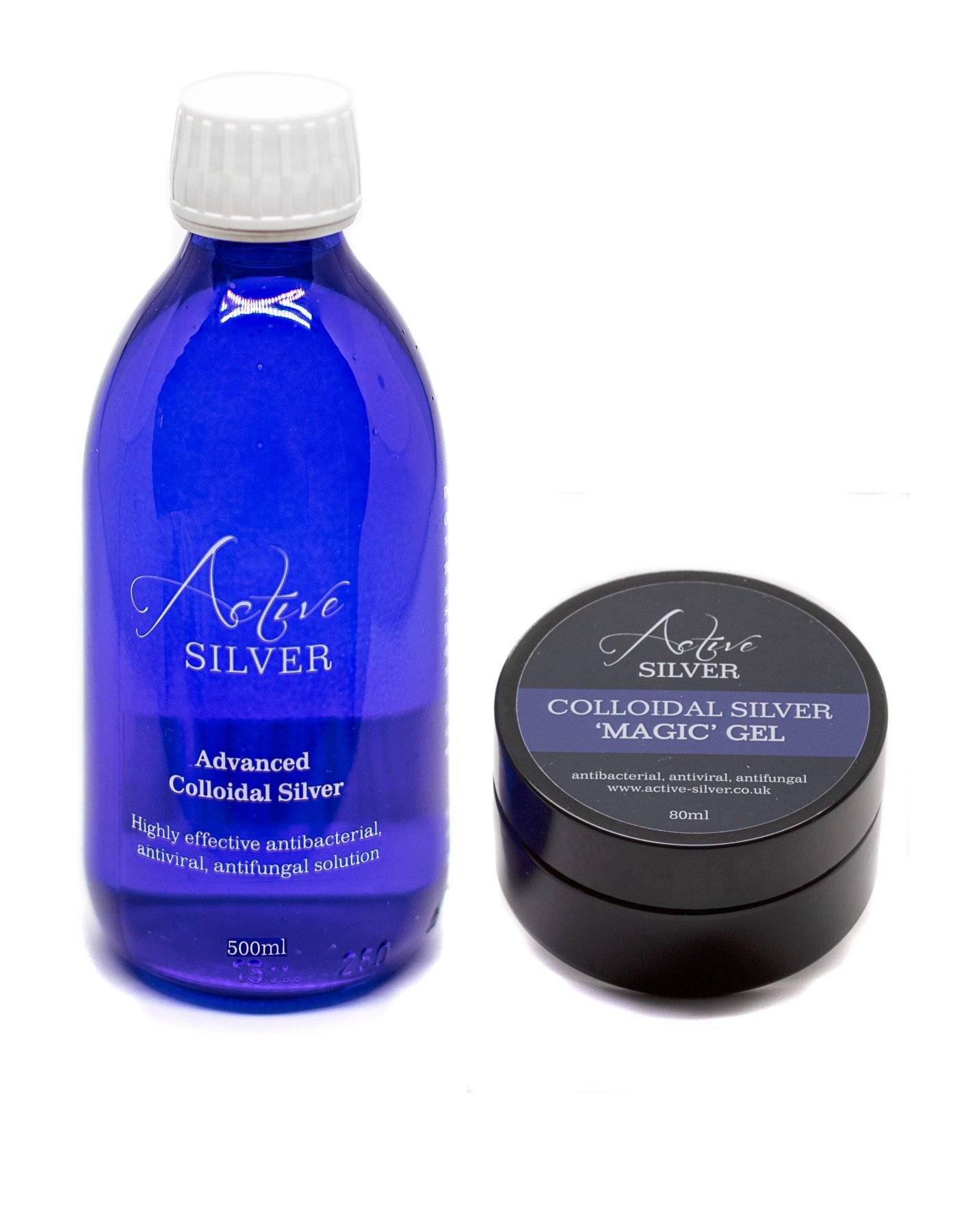 Just after 24hrs the infection had almost disappeared
"My son had accidentally slipped onto a cocktail stick and ended up having a splinter on the base of his foot. Although we thought we removed it, a piece was still embedded. He kept limping and walking on the side of his foot and it started to get red and painful.So after 5 days we went to the doctor who prescribed antibiotics for the infection. Antibiotics was not the solution for me. Luckily I remembered seeing you recently at an event in Reading and talking so passionately about your product so I decided to use it for the first time.The active gel and the spray were used simultaneously for an effective impact and I couldn't be happier with the results as it's worked wonders!It was used twice in the day with some cotton wool and plaster. Just after 24hrs the infection had almost disappeared and we couldn't believe our eyes! There was no redness around the wound nor was it tender.After a further 48hrs, I was able to push the splinter out without my son feeling sore or scared of any pain. Shockingly, the splinter was bigger than we had imagined (1.5cm)!I was extremely thrilled that a simple procedure could have such amazing and effective results! I was even more relieved that I didn't have to resort to any use of antibiotics or make another appointment of any sort to have the splinter out at the surgery. The magic gel and spray are truly wonderful and essential products to have at hand.Since that day I have recommended your professional service to many of my friends and family and they too are overwhelmed with the results! Thank you so much for all your help and support. My son can now walk and run like he did!I have taken some pictures for you to happily share. Best wishes for you and the future of active silver!"