We would recommend magic gel or magic gel spray for eczema, to be used approx. 4 times a day.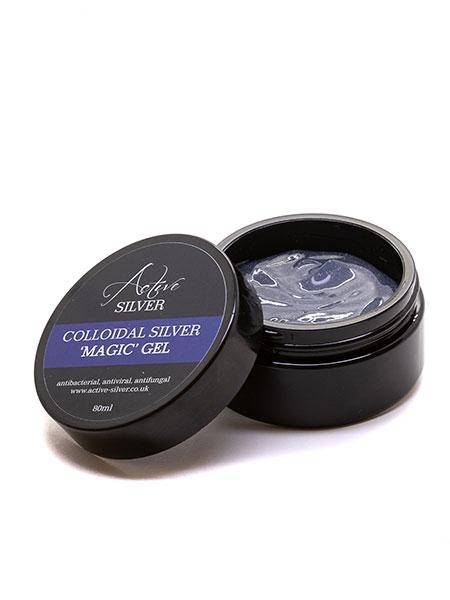 "This gel really is magic I first purchased the tiny tub of magic gel and it didn't clear me eczema but helped manage it better. I then purchased the larger 25ml magic gel and within 2 days my eczema was gone! I don't know if the bigger tub contained more silver or not I'm not sure but I highly recommend. I suffer from angular chelitus and its has completely cured that to. My daughter suffers with prickly heat and within seconds of rubbing this gel on it doesn't itch or anything truly is amazing I will never look for any different products but this. thankyou active silver I have recommended these products to literally everyone I talk to."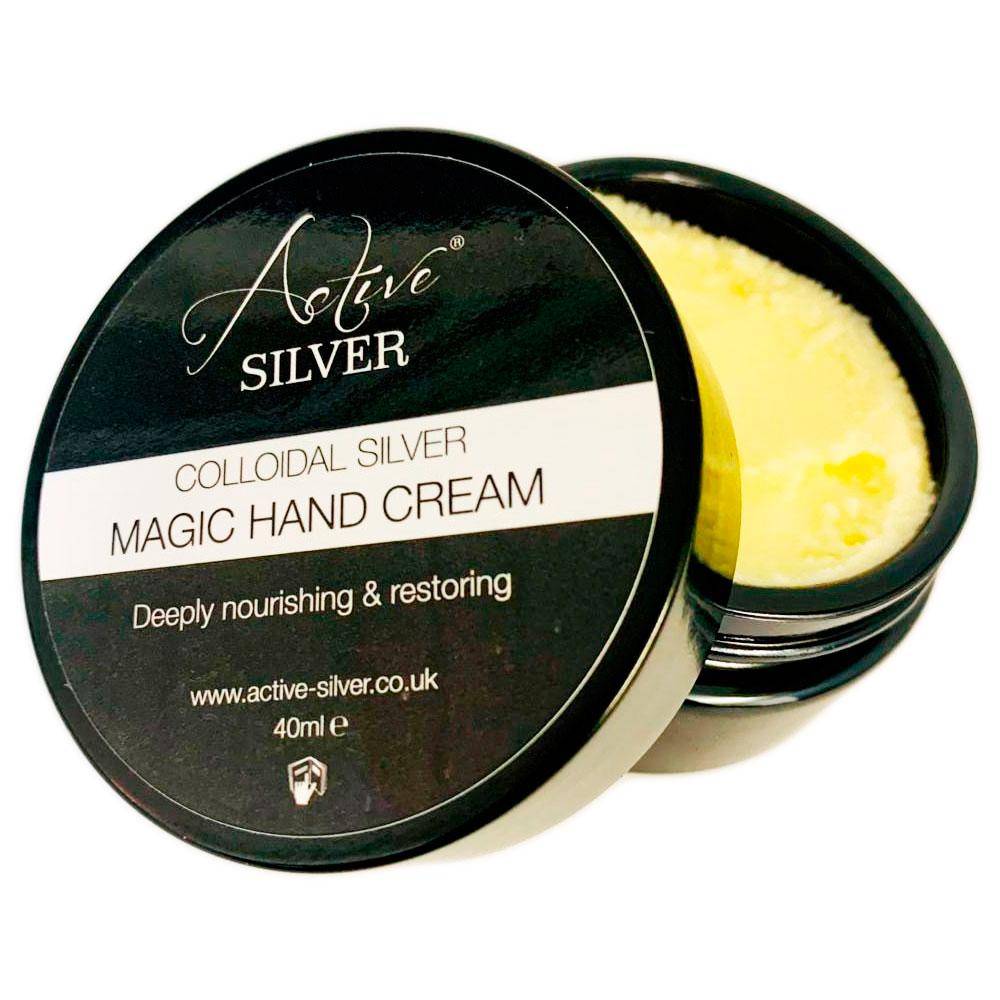 "The magic hand cream I have used on my eye lids (really teeny, weeny amount and made sure it didn't go in my eyes!)... I'm a midwife and have to wear masks for 12 hour shifts. With the masks and the goggles we wear mean my eye lids got really bad with eczema and dry skin with swelling that I've never had before in my life! So i used this cream on them as nothing else worked despite going to pharmacy .. low and behold it's worked wonders and got rid of all the dryness without causing damage/more redness, and also I've always had a little skin tag and it's getting rid of that too weirdly! So I'm well impressed. Also as hand cream.its amazing too"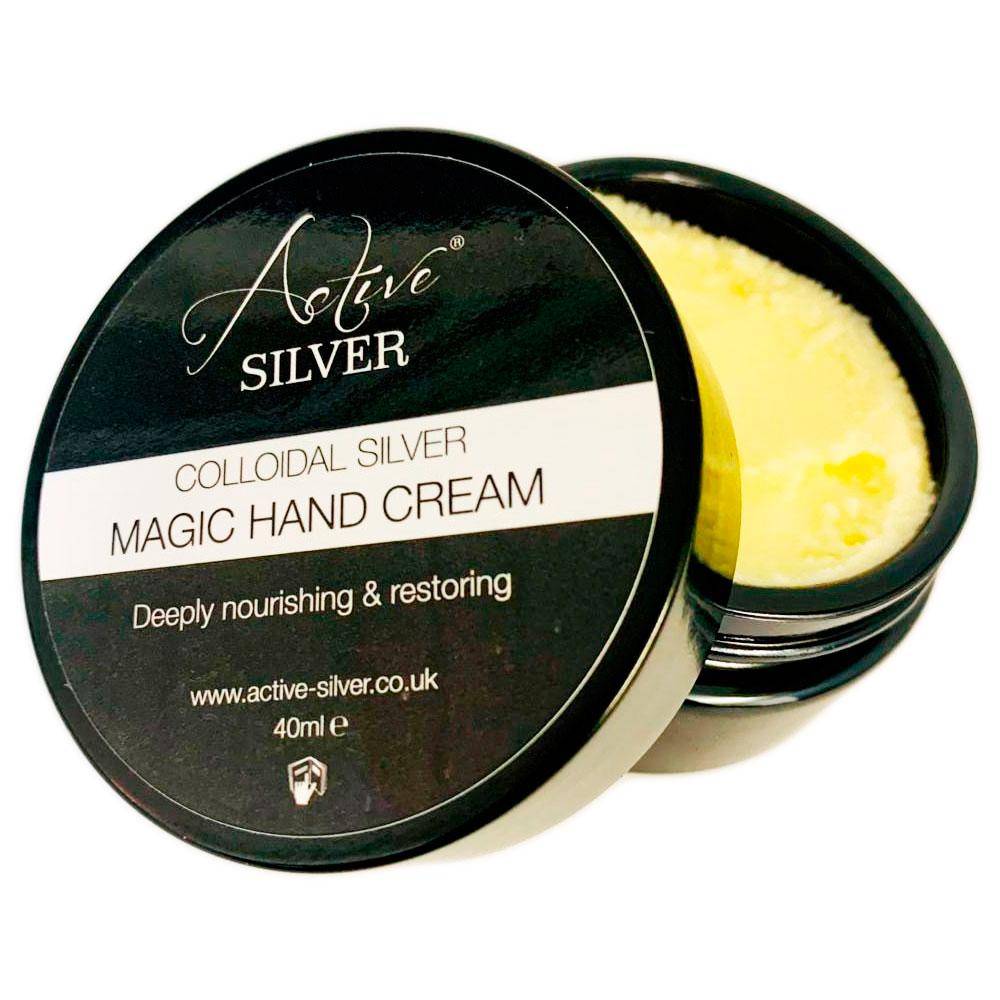 "I tried the Magic Hand Cream to see if it would help with my eczema and it has worked really well after very few applications and it smells lovely as a bonus. So pleased with it I ordered the Glow and Magic Gel. Super quick delivery and the customer service was brilliant. Can highly recommend these products and this company. I can see that I am going to be a customer for life. Thank you so much"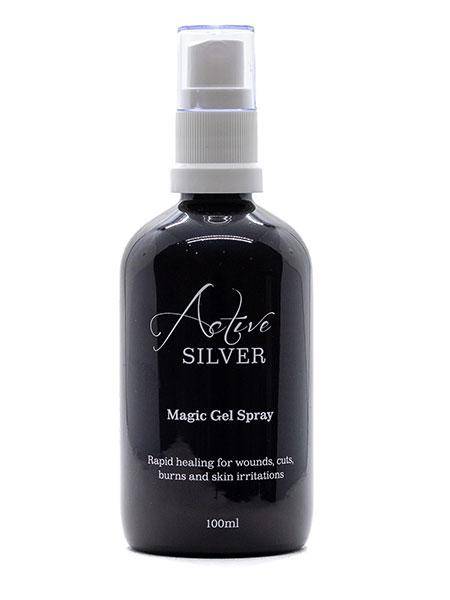 "Just wanted to send you a massive thank you. My husband just brought some Active silver gel spray to see if it would help with my ongoing and very debilitating varicose eczema I have on my legs.


The last 3 months has been hell for me. I have had no relief from this eczema, having it dressed 3 times a week. It literally has put a stop to my very active life (running, swimming, biking) even walking is uncomfortable... until today.


I sprayed the gel on (after a skin test) and omg I have a form of relief. I have half the amount of bandages on and I actually feel slightly normal again. I can't put into words just how amazing it's made me feel. I know this is my first application and long may my relief carry on...

Update: I was back at the Doctors again today having it dressed and both the dr and the nurse were really impressed with the results as everything else I've used hasn't really worked. Thank you thank you thank you"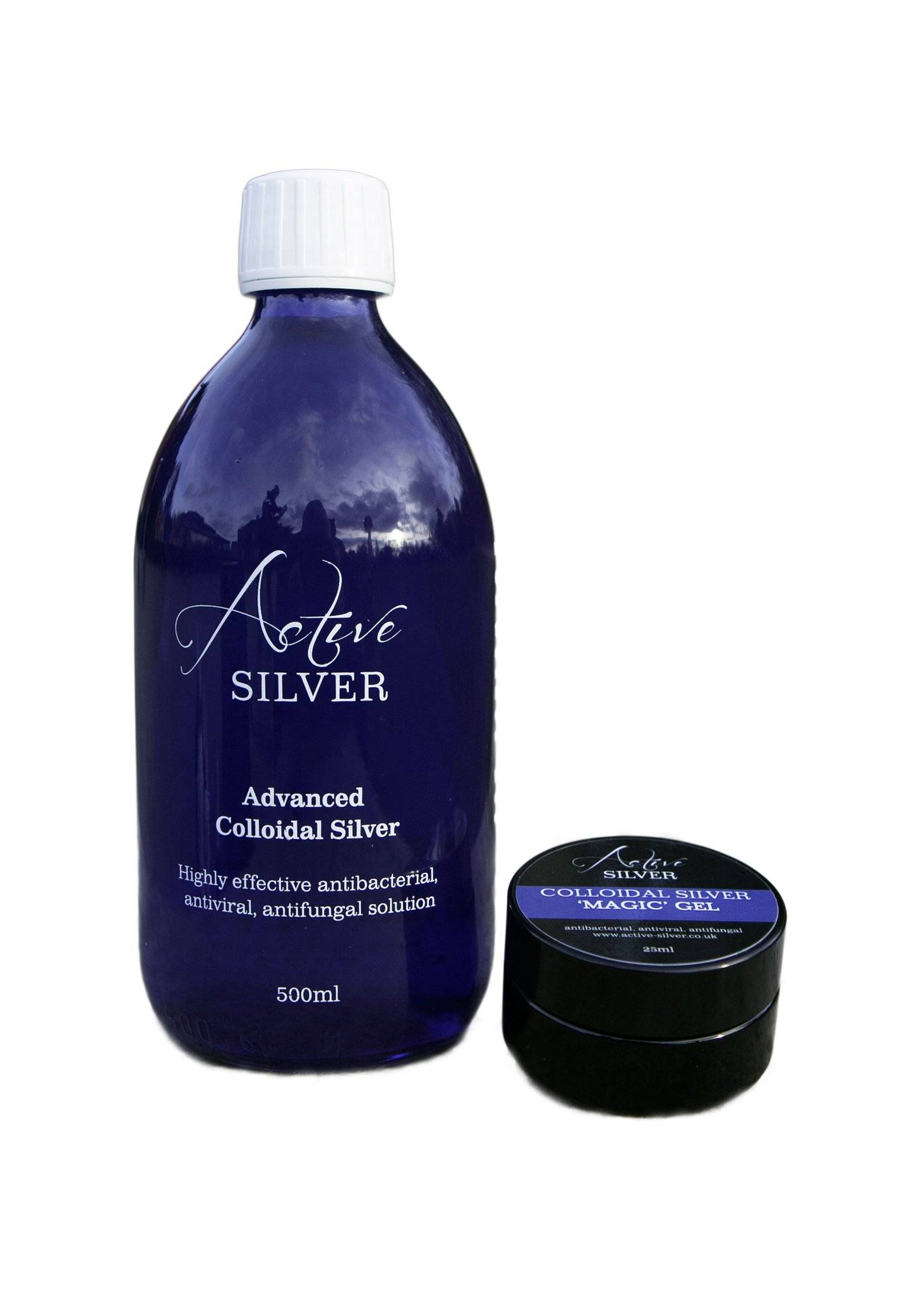 Really good results so far
"I am very pleased with my Active Silver items, and I have just placed another order. I have been using the liquid as directed and I am having really good results so far from the discomfort of my very sore tongue which I had suffered from for 6 months.The really amazing thing I wanted to say was I have had a sore patch of eczema on the back of my neck for a few days and earlier today I remembered to use the Magic Gel and it seems to be just that, as my Husband just looked and said he cant really see it at all now, my very grateful thanks."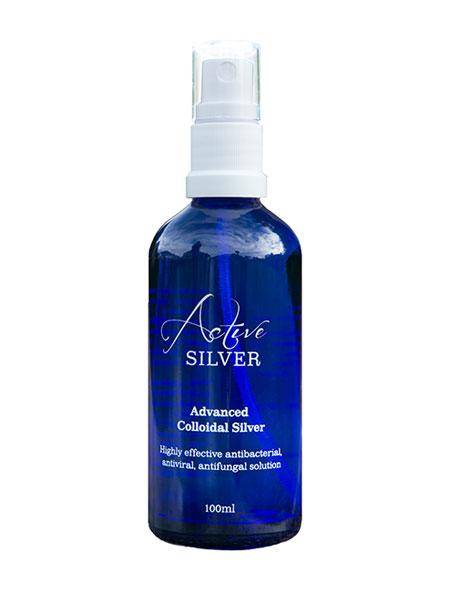 Thank you for your wonderful products
"Dear Active Silver, I just wanted to let you know how brilliant your product is. Active/Colloidal Silver for many years as I am a practicing Health Kinesiologist. It often tests up (using muscle testing) for clients to use to help clear eczema's, athletes foot, lingering viruses, fungi infections etc. I carry it around with me wherever I go, just in case someone gets stung, falls over (I use it instead of savlon), a burn or complains of a sore throat or not feeling well. If anyone has a sore throat I just spray in the mouth a few times and generally it has disappeared by the morning. I have also used it for eye infections and sometime just dry eyes – just spray straight into the eye. I've also used this for the cats and dogs and tortoise when there appears to be a bit of an infection and sure enough things quickly clear up. It has also really helped with chicken pox, dandruff, ulcers, cold sores, spots, ear infections, it really is a genius product!I believe that all the top hospitals now use it to line their plasters and bandages to keep infections away; to me is also works like a natural antibiotic.Thank you for a wonderful products 😊Love from a very grateful customer"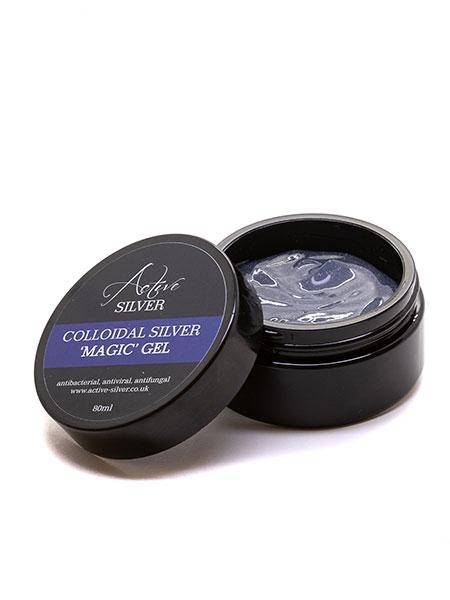 No more soreness, redness, stinging or cracked weeping sores to be seen!
"It's AMAZING!! I've been taking orally once or twice a day and spraying direct onto my skin to treat eczema/skin reaction on my hand.It's soooo much better. No more soreness, redness, stinging or cracked weeping sores to be seen! I am sold!"