We have a range of skin products to help repair and soothe skin.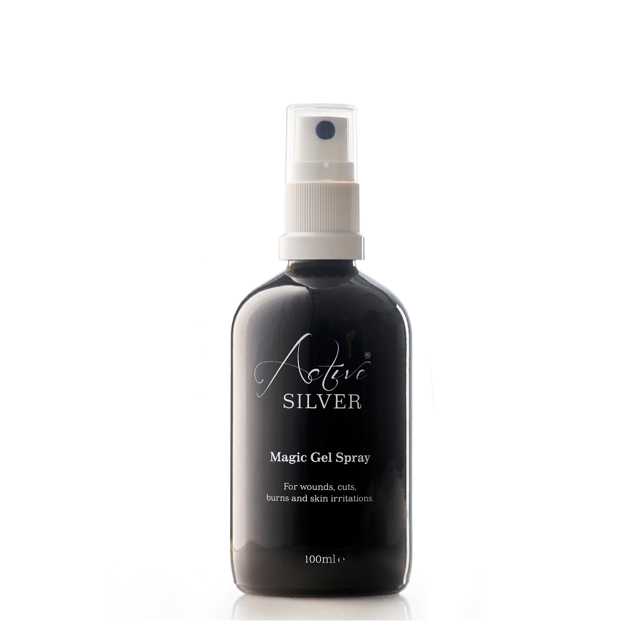 "This stuff is amazing!!! Active Silver I honestly can't thank you enough!! Im a nurse and have been trying everything to get rid of my horrible bad skin caused by wearing a face mask 12hrs a day at work for months on end. My chin was spotty, red and really sore, I was so embarrassed by it but nothing worked, not even steroid creams....untill now. The Active silver products I bought changed my skin (and life!) overnight like magic. Some spots disappeared completely and some are taking a bit more time but lye not got one new spot and my skin looks clearer and healthy. It's unbelievable!! I ordered the magic gel spray, hot spot cream, glow moisturiser & the beautiful lip balm. Cant recommend these products enough!"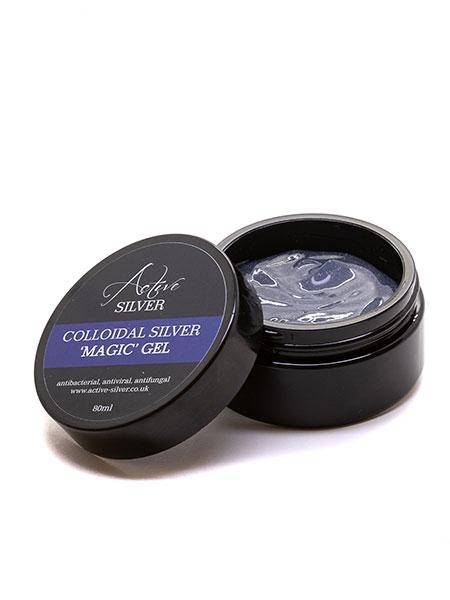 "I used this on my sons feet. They keep peeling and I have tried so many things that have never really cleared it up. Literally used this for 3 days and it is gone completely. I also used it on a cooking fat burn on my face and it cooled it and it cleared up quickly with no scarring. Amazing. Will never be without it."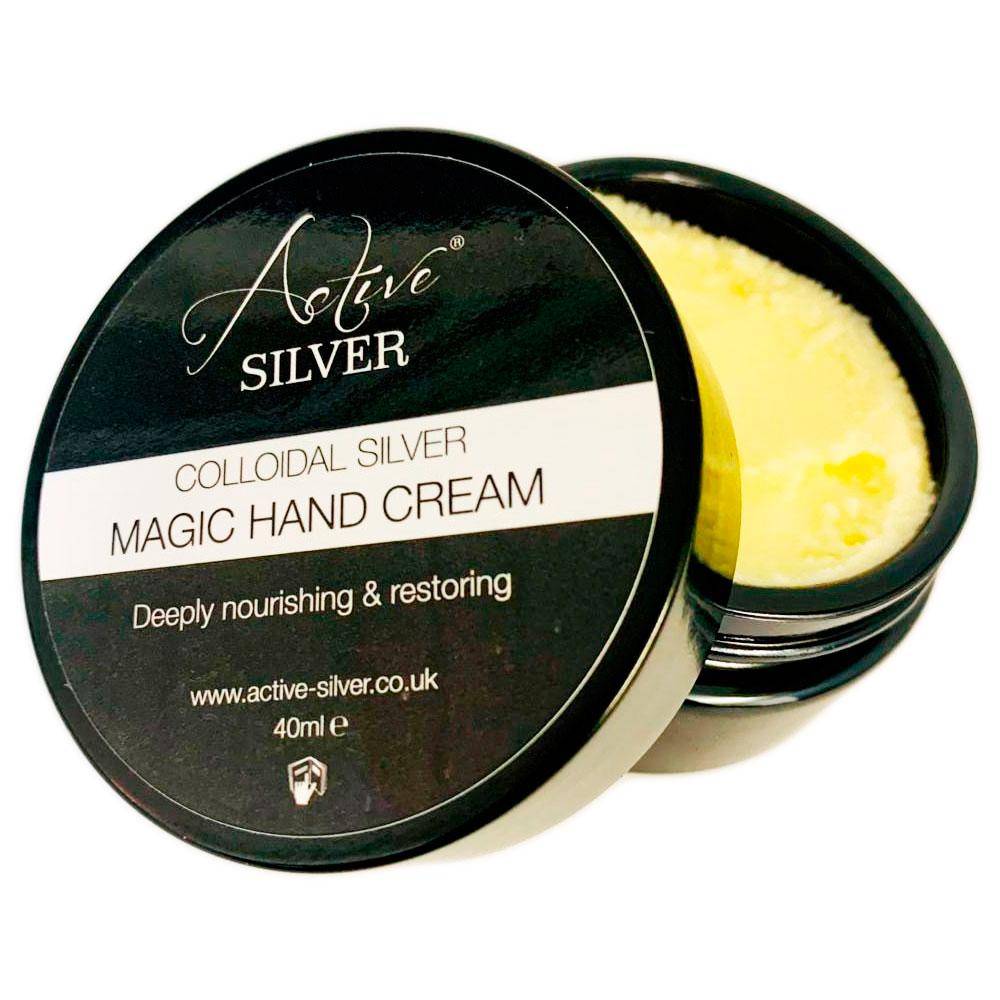 This cream is totally Amazing!!!

"Over the years I have spent literally hundreds and hundreds of pounds trying to find creams that suit my over sensitive skin...all to no avail :( Until I tried this cream. Oh WOW!!! This is absolutely amazing. It is easily absorbed with no stickiness and the Fragrance is DIVINE. I love it. I bought the small one to try but am going to be ordering the larger pots very soon. I am going to try it on my newly acquired skin cancer scar on my face in the hope that it will help...just hope the fragrance will not upset my facial skin which is just sooo sensitive. Please give this cream a go and you will NOT be disappointed. Thank You Active Silver for this fabulous product."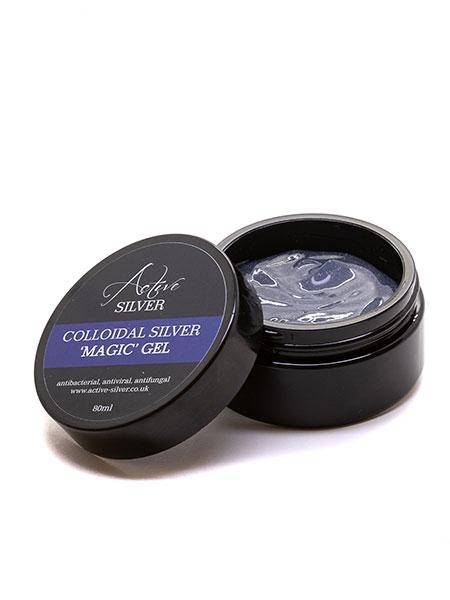 "I use this magic gel along with the magic gel spray to keep my skin intact and healthy. I first used it when I had a terrible rash which several GP's and various prescriptions had been unable to clear! I use the skin cleanser first then apply the cream! My skin is now clear and has remained that way for over a year! Magic indeed .... 5 stars from me!"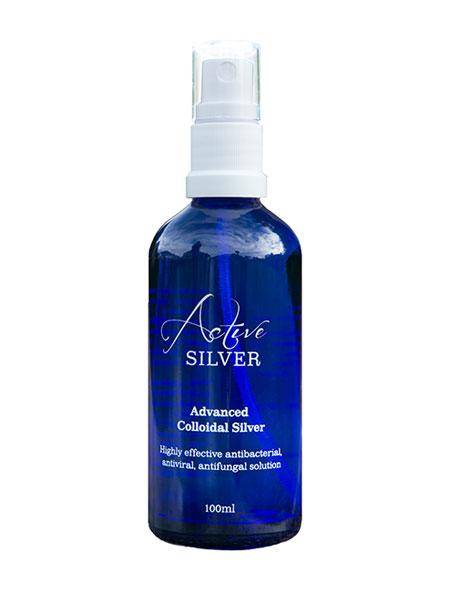 I cannot even locate where the scars once were
"For many years I have suffered from facial pre-cancer skin and endured extremely painful treatment with liquid nitrogen. The actual pre-cancerous signs start with a small red sore. This might start bleeding which then turns into a scab. When that crumbles the skin again bleeds and is followed again by the crusting. This is a continuous process and usually does not just disappear.


The treatment is ghastly as the physician approaches the patient with a large steel canister filled with the nitrogen. It was especially frightening when the site was just beneath the eyebrow! The worst of it was the knowledge you had to keep having such treatment. It is now called CRYOTHERAPY. It's a very apt name! You are left with tears running down your face from the sheer intense burning it creates. This lasts for about 25 minutes.


There is now an alternative treatment with ACTIVE COLLOIDAL SILVER. I know this works as I have tried it with great success. It stops the process of bleeding then crusting over and over again. My skin is now smooth, there is no more bleeding which created the crusting. I cannot even locate where the scars once were. Also, yesterday I had toothache! I reached for my active colloidal silver and sipped it; kept it around the tooth for 5 minutes. Then swallowed it. Amazingly the pain has now stopped as I write this.


In the space of two weeks, active silver has dealt successfully with bad burns on my hand from an oil lamp, leaving no scars; my pre-cancerous scars on the face have disappeared and my toothache has abated! If anybody knows of anything else so near to a miracle, I would like the name of it! There is nothing comparable on the market."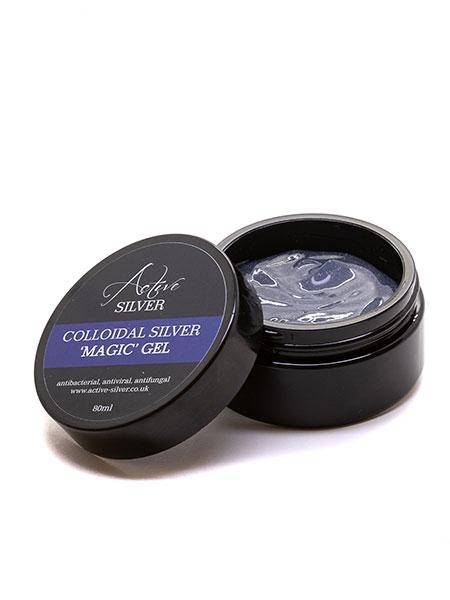 "We were first recommended to try your Colloidal Silver Gel by a neighbour. At the time my husband had a nasty shaving cut that was not healing up no matter what I put on it. Well, 3 weeks on it has almost completely healed and hopefully he might be able to shave that area in time. He also has itchy skin on his scalp and I recently purchased the spray version of Colloidal Silver and he is delighted because it doesn't itch as much and he only started using it a week ago!"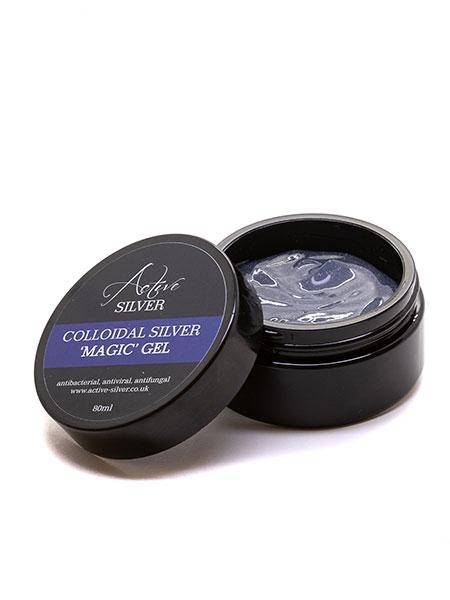 "I had a blister which would keep reoccurring due to constant chaffing. After trying various other creams, and even dressings, I was left despairing as it would still form and rupture. I found Active Silver as a recommended product on Facebook and decided to try the two pronged attack of using the Magic Gel directly on the blistered area and take 5ml of the colloidal silver spray orally. WOW what a difference! It took a little over a week to clear and the skin to heal. There's still a bit of skin discoloration but it is fading. Fantastic products- thank you"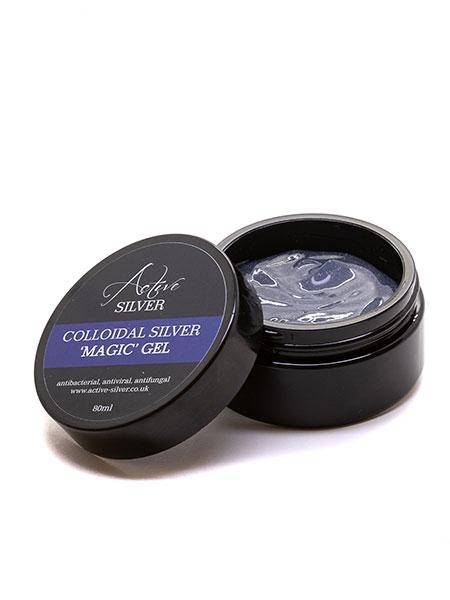 No more soreness, redness, stinging or cracked weeping sores to be seen!
"It's AMAZING!! I've been taking orally once or twice a day and spraying direct onto my skin to treat eczema/skin reaction on my hand.It's soooo much better. No more soreness, redness, stinging or cracked weeping sores to be seen! I am sold!"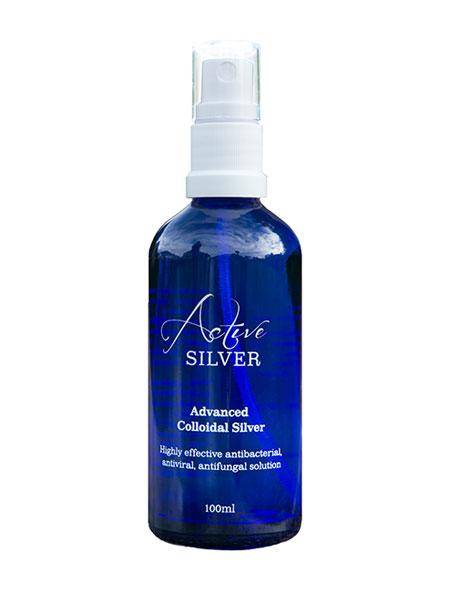 The only product that made a significant difference to my skin
"When I returned home from traveling around the world for 6 months, I came back with the most awful skin I have ever suffered with. It was angry, red, spotty and sore! I was mortified and tried a few different products to try and clear my skin but nothing was helping or giving any relief. I even had a doctor prescribing me medication to help, but that wasn't doing much to help either. Then by chance I heard about Active Silver and trialed it for a month or so. I applied it morning and night with a cotton pad to the effected areas on to clean skin and within 2 weeks I saw a difference. I am confident to say it was the only product that made a significant difference to my skin in helping it clear up and rectify itself!"