We have a range of products good for acne. Products can be bought individually or check out our spot and acne pack which includes hit the spot, magic gel and skin cleanse and gives you a suggested daily routine.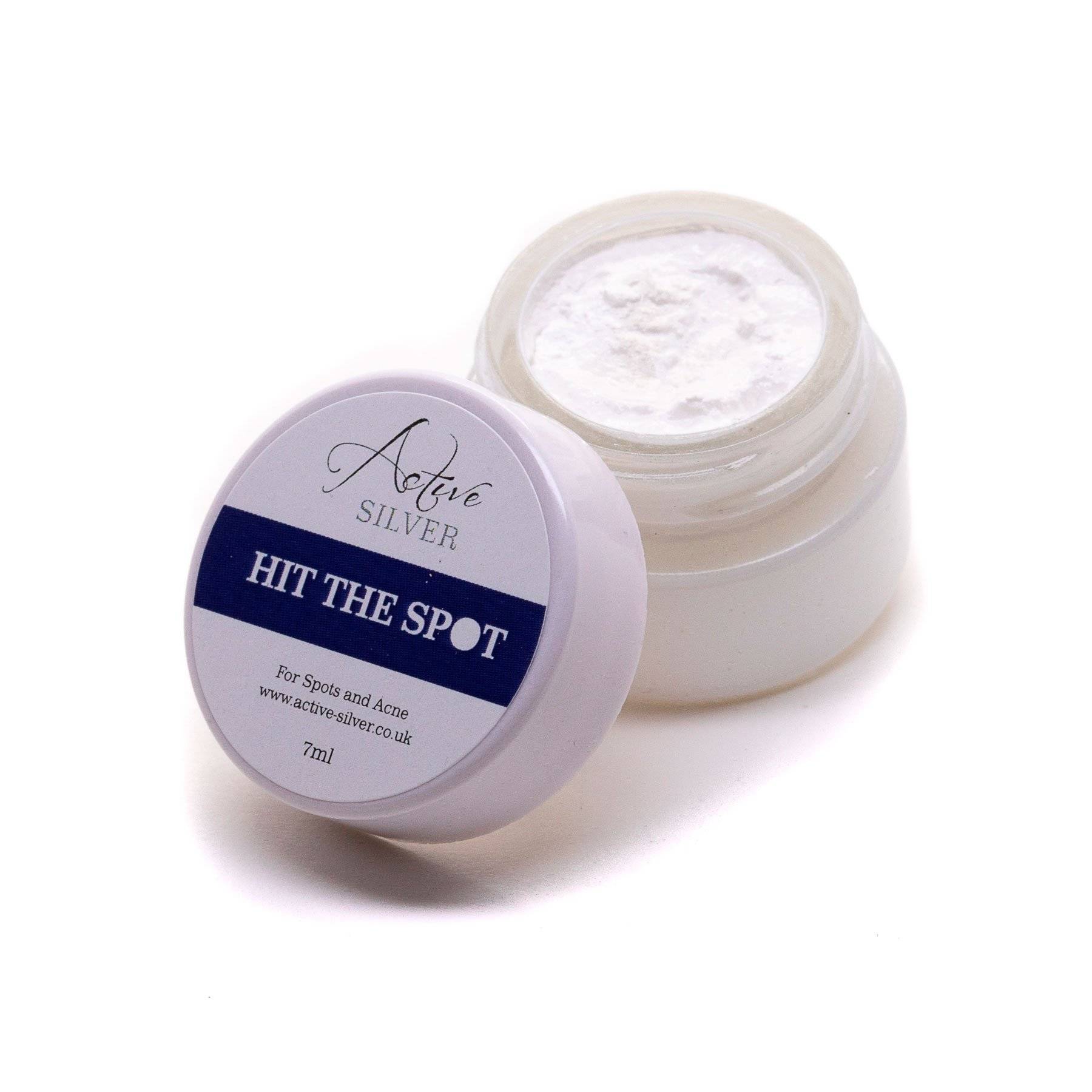 "I had teenage acne followed by adult acne. I've been prescribed antibiotics as well as 4 courses of roaccutane/isotretinoin over a number of years and for various periods of time. This product works better than any of those (for me) I'm less than a week into using it and the changes to my skin are fantastic. I would highly, highly, highly, recommend this!"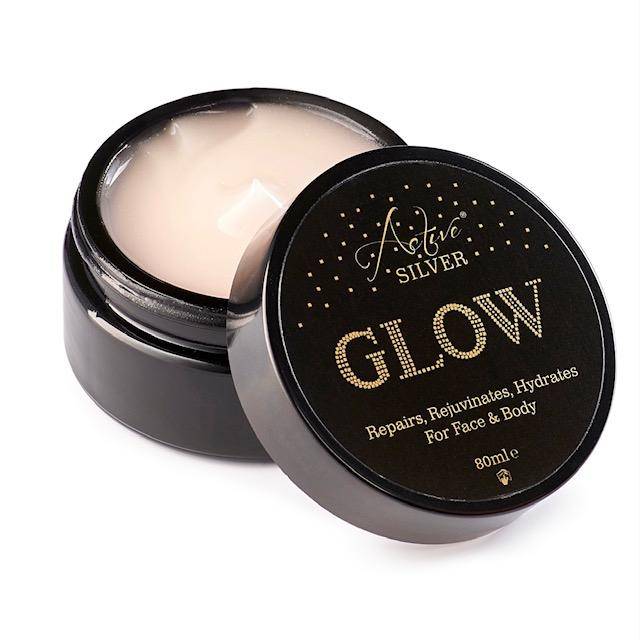 "This stuff is light and moisturises well. Found my skin has improved no end and the usually monthly breakout has almost stopped. I use morning and night and it's much better and cheaper than the Clinique one I had previously used. Highly recommended 44 year old reviewer! Fab stuff"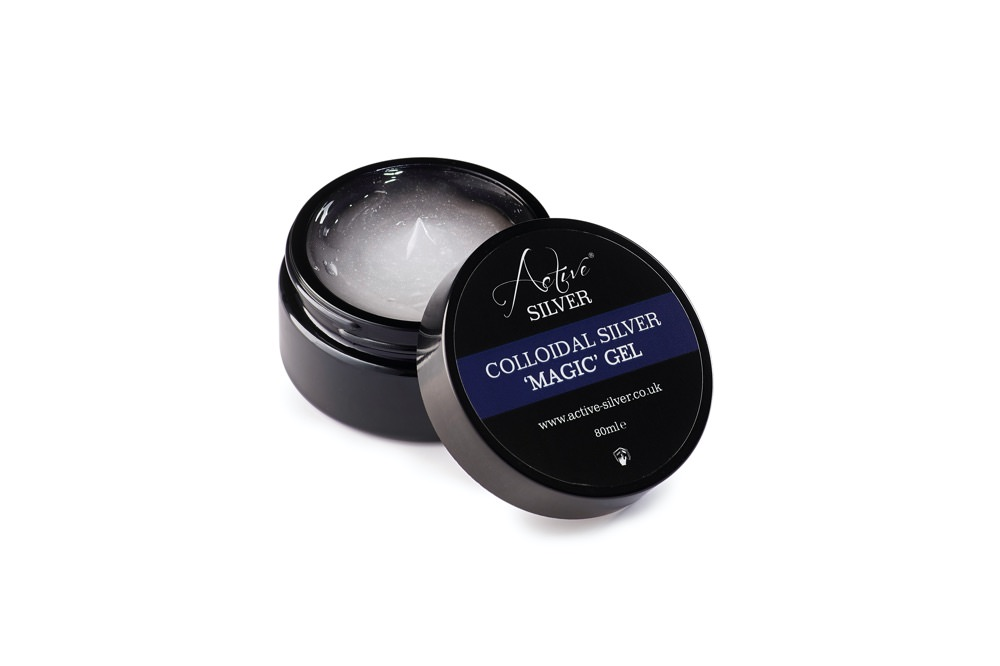 "
"I am 43. And have suffered with hormonal acne all my life, I have tried everything including prescription medication, nothing has helped, the strong medication causes my ski to dry out. The colloidal silver magic gel - is amazing, my blotchy skin evened out within 3 days and whilst I have still got the odd spot they are small and not angry - and my skin tone is so even I am contemplating going makeup free - I put the gel on before bed and keep it in the fridge it is so cooling and dries quickly! It's a must if you struggle with your skin! Thank you so much xxxx"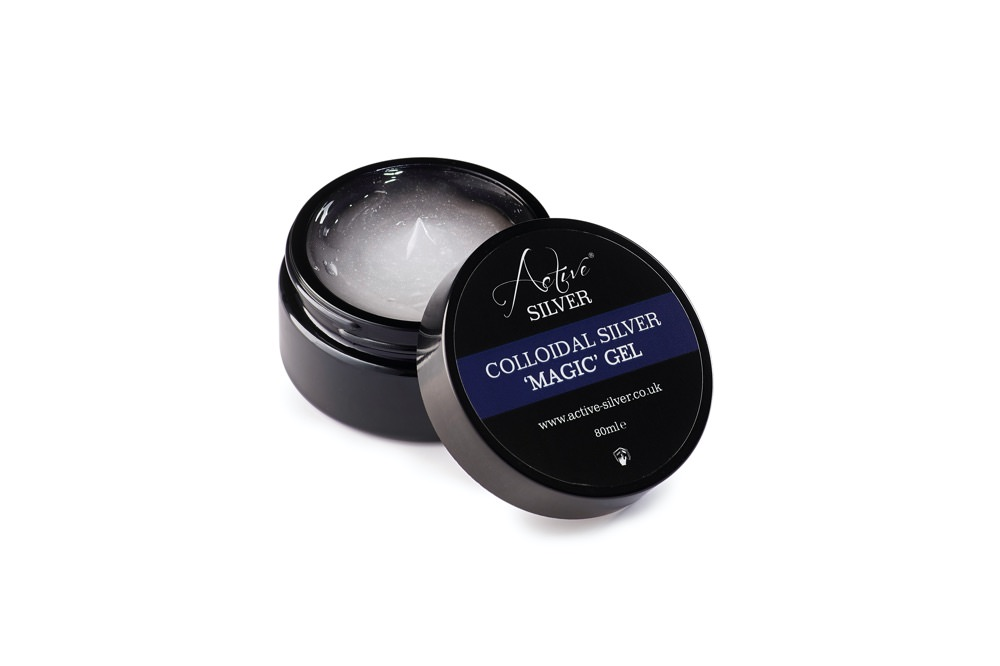 "I ordered the trial size of the magic gel after reading it has so many used. Conveniantly a break out was happening on my chin in the last week, a perfect way to try its magic ! Well overnight its literally gone. Applied to my sons chin where he also has a few spots and they have halved in redness and size! Really really magic"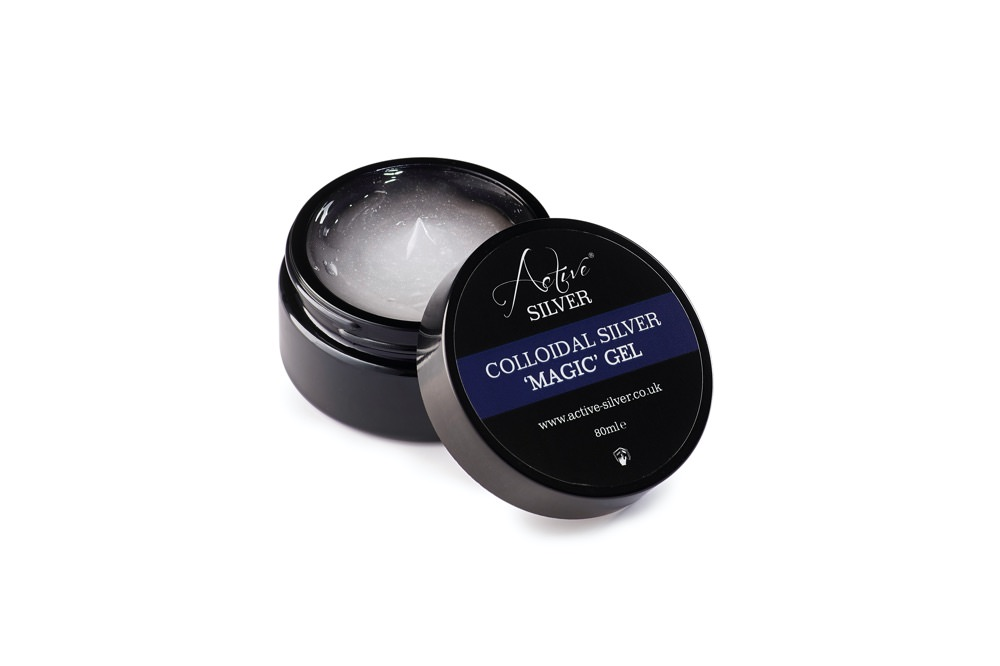 "I like to try new things usually they don't work but this is brilliant I had a stubborn spot on my face I put this on before going to bed. I was amazed all the redness had gone and within a few days the spot had gone normally it would take weeks for a spot to clear up not with this day's. I would highly recommend colloidal silver magic gel."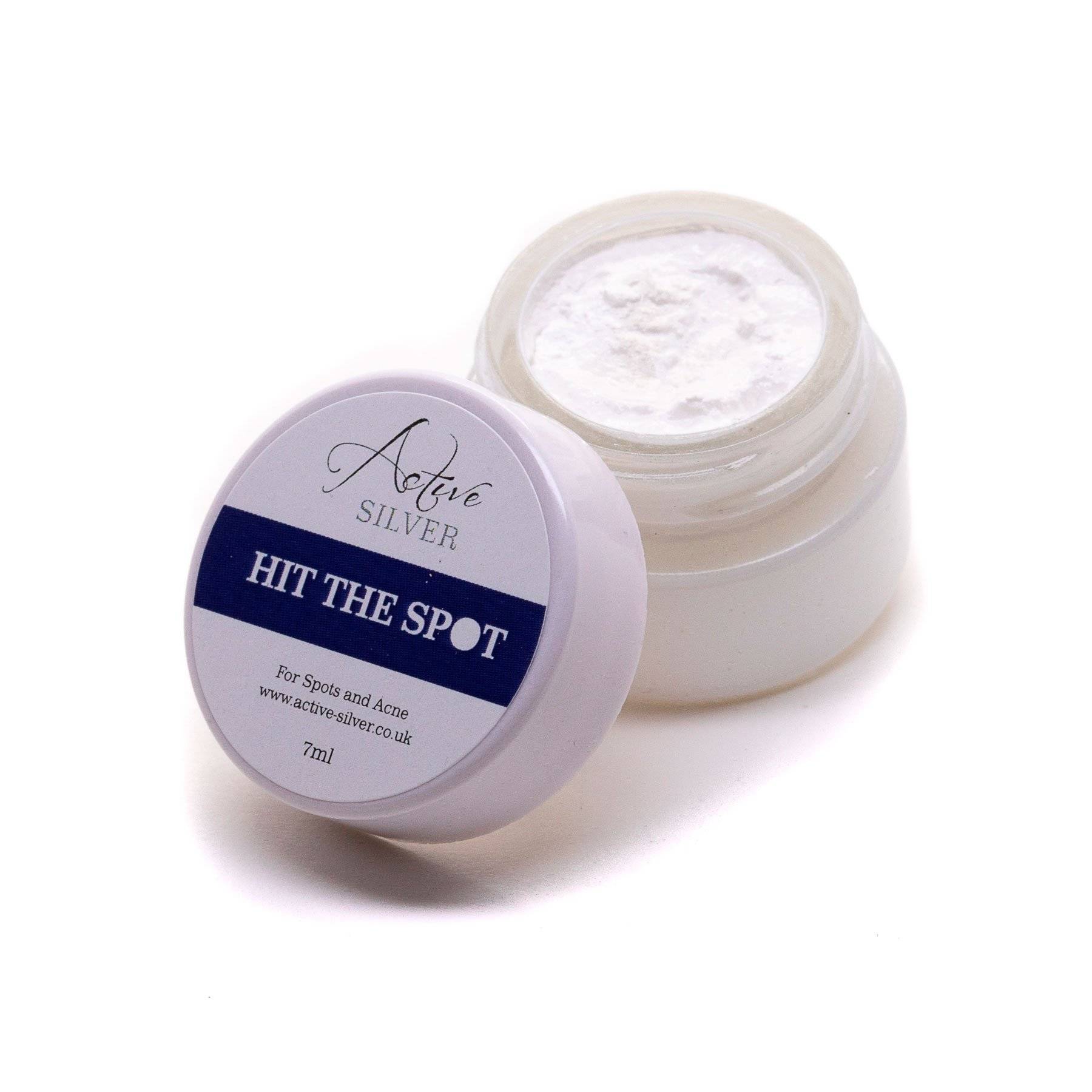 "It is early days, but the difference to my daughter and to my skin in such a short space of time is incredible! It feels like finally I have found something that will help my awful spots - I thought that by the age of 40 I would not be struggling with spots!! I have tried every antibiotic cream going and it has impacted on my confidence. I will continue to use the products and write another review! Thank you so much."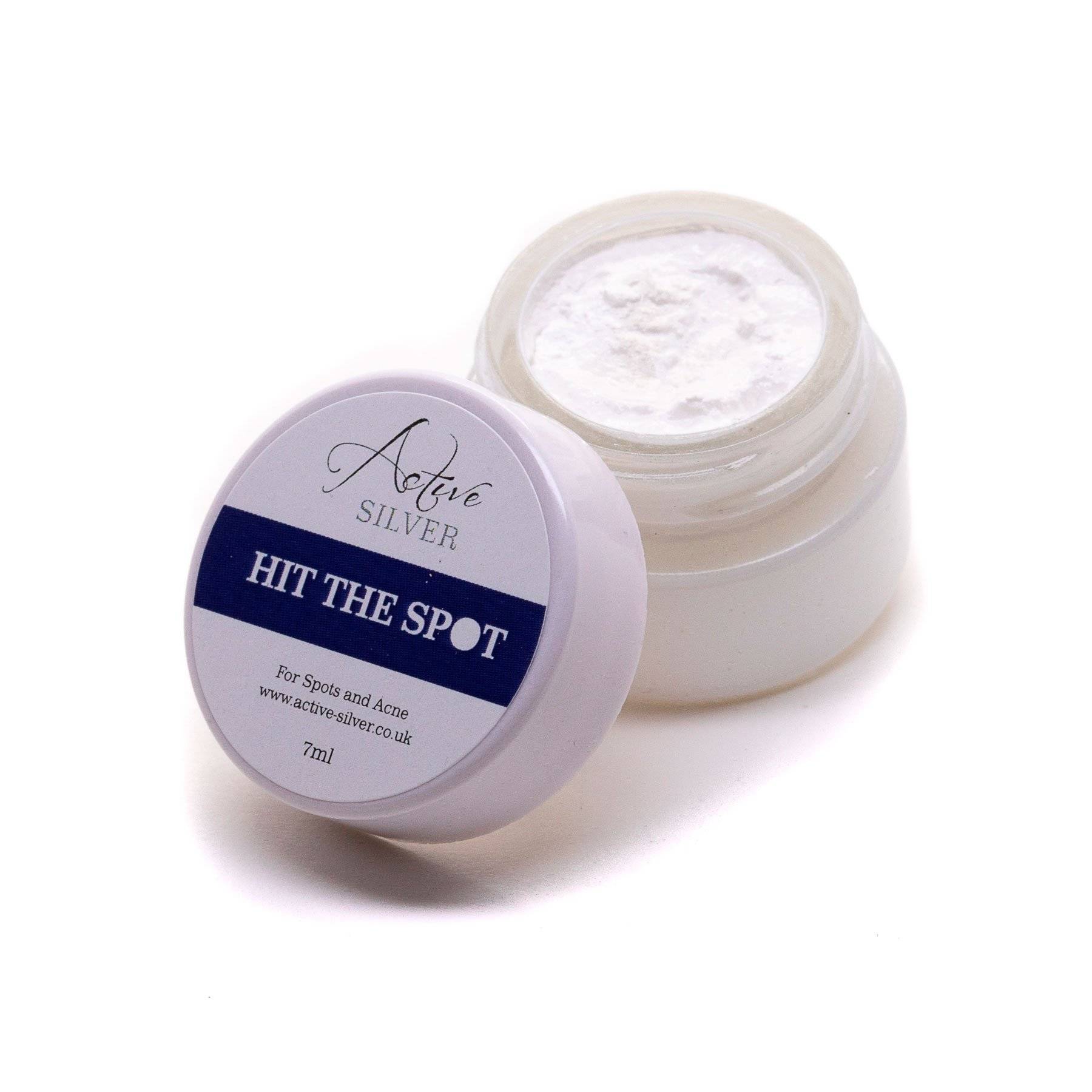 For the first time in my life starting to see a result
"Having met you and your lovely father, I came away with two tiny pots of magic, and you couldn't have been more right!I started with the hit the spot acne paste, and I was seeing some results after several days. Then I started to use the colloidal gel, and I haven't looked back. My skin is starting to heal, without the rest of the surrounding skin reacting to the product, so I am not enduring the nasty red dry patches of skin that made it look worse whilst healing! I am, for the first time in my life starting to see a result, without everyone else knowing about it!For the first time since I was a child I am beginning to like the look of my skin… it is a great feeling! With my very best wishes to you and your father!"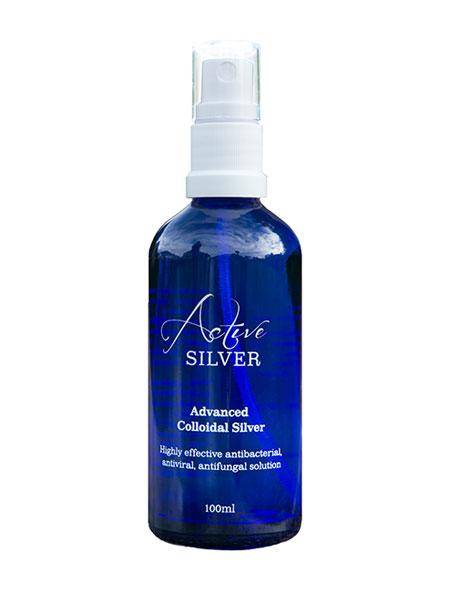 Spots and eczema so much improved
"Just more good feedback for you – my Harriet is doing tremendously well with your silver. Honestly, she hardly has any spots on her face now and her eczema is so much improved, it is amazing – so a BIG thank you to you and your lovely dad as we are really happy about that – at last something that works!Only thing is I'm scared that if she ever stops taking it, it might all come back. Seems like you might have a client for life….!"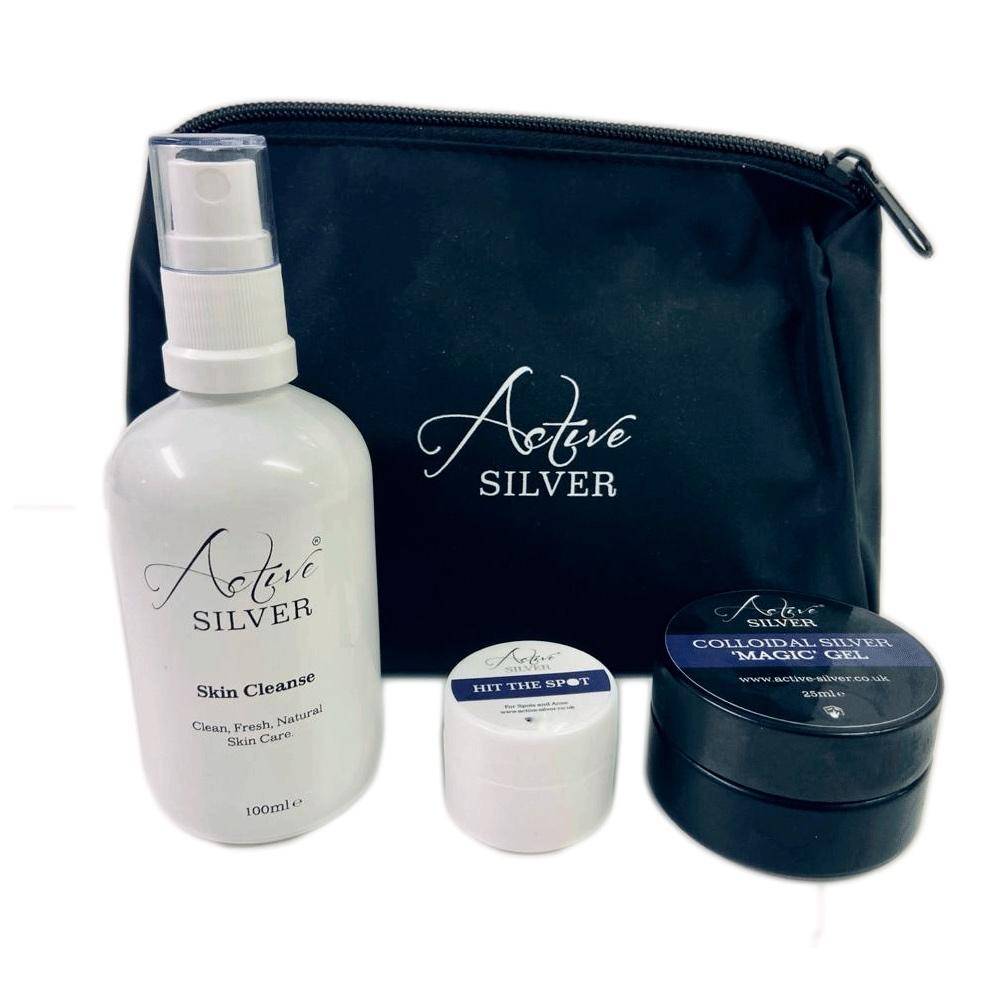 His skin is completely clear now and looking fantastic
"My son is 20 and has had quite bad skin – we have tried everything. He is a medic and will not even contemplate taking strong antibiotics! He had tried just about every product out there from Proanthanols to topical products, some that helped a bit but not completely. However, Active Silver has had incredible results. He has been using Active Silver for 6 weeks now and we saw him on the weekend – skin completely clear I was speechless! He still uses the products on a daily basis as control. My 16 yr old daughter has the occasional breakout and has had the same good results. Who could ask for more! So I would just like to say a huge thank you for your fantastic product and I am now passing it onto anyone I meet!!"